WE OFFER SOLID COLOR OR 3D MULTI-COLORS
Same Low Price! – Only Nationwide Company That Offers This Deal!
Common sizes are 3″ and 4″
*Minimum of 15 Pairs
Contact us for a Quote!
Common sizes are 1″, 1.5″, 2″, 2.5″, 3″
*Minimum of 15 Sheets
Contact us for a Quote!
Die-Cut Letter helmet decals are the way to go in place of regular custom helmet decals for a simple look. They are availalbe in 3″ or 4″ UNLIMITED COLORS-Solid Colors or 3D Multi-Colors. For availalbe solid colors, see the color chart below.
Decals made of tough, durable, thick 20mil FLEXIBLE vinyl that is easy to apply without wrinkles and will last the entire season.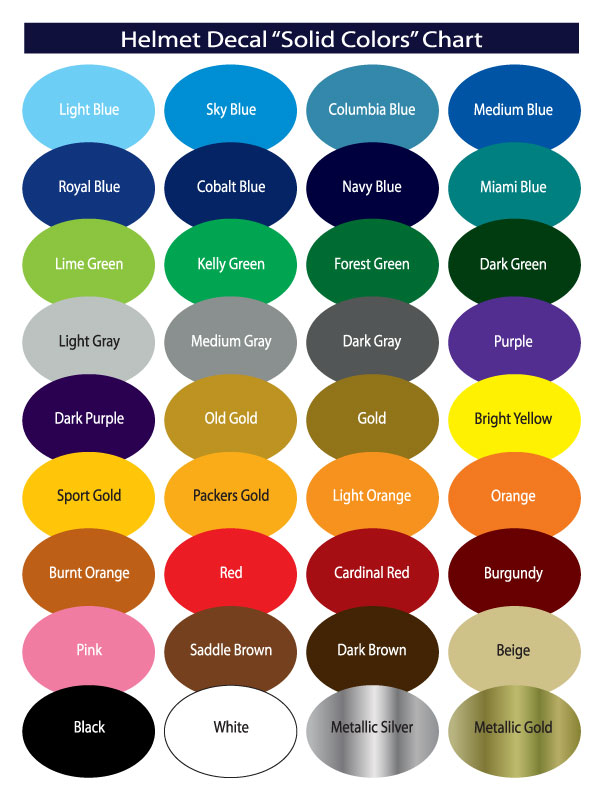 Unlimited Colors! 
Easy to Apply and Remove!
Address
402 Main St
Beech Grove, IN 46107
Office Hours
Monday-Friday: 8am-4:30pm
Saturday-Sunday: Appointment Only.