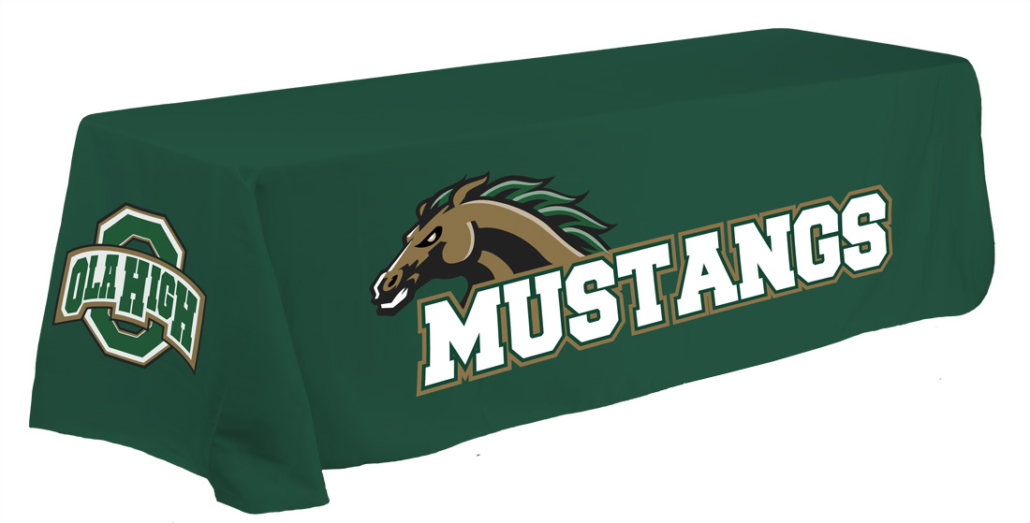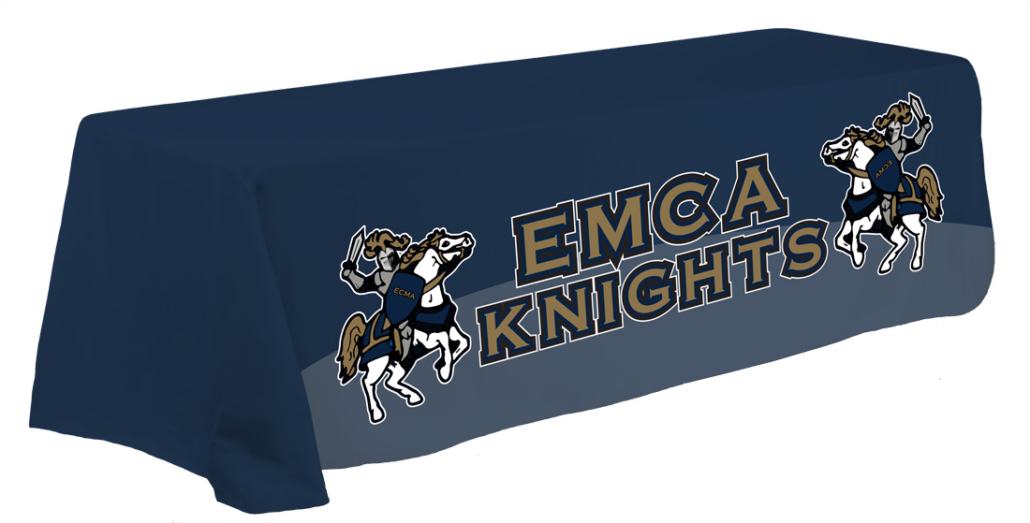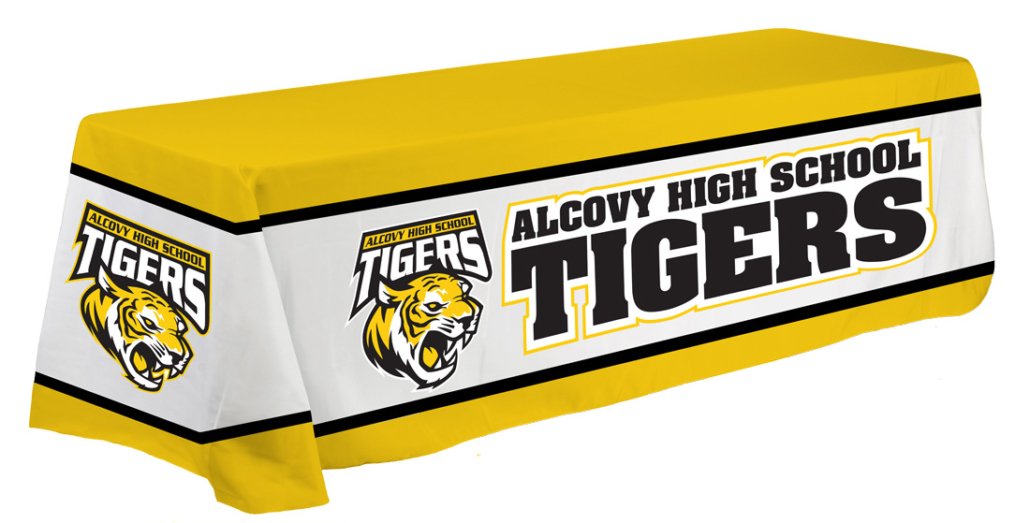 Our standard 3 sided table throws are excellent table toppers for trade shows, presentations, and media events. Your approved graphics are dyed directly into the material and are 100% washable. It is made of 8.8 oz. polyester table fabric with rounded corners and hang approximately 2″ above the floor. This material drapes over 3 sides of the table, leaving legroom on the back side for comfortable sitting. Complete your presentation with our simple and cost-effective table cover.
Features:
High Resolution Digital Print
Image Dyed Directly Into Material
Scratch-resistant
Washable
Material:
8.8 oz. Polyester Table Fabric
Available in 2 sizes: 6′ and 8′
Contact us for quote!